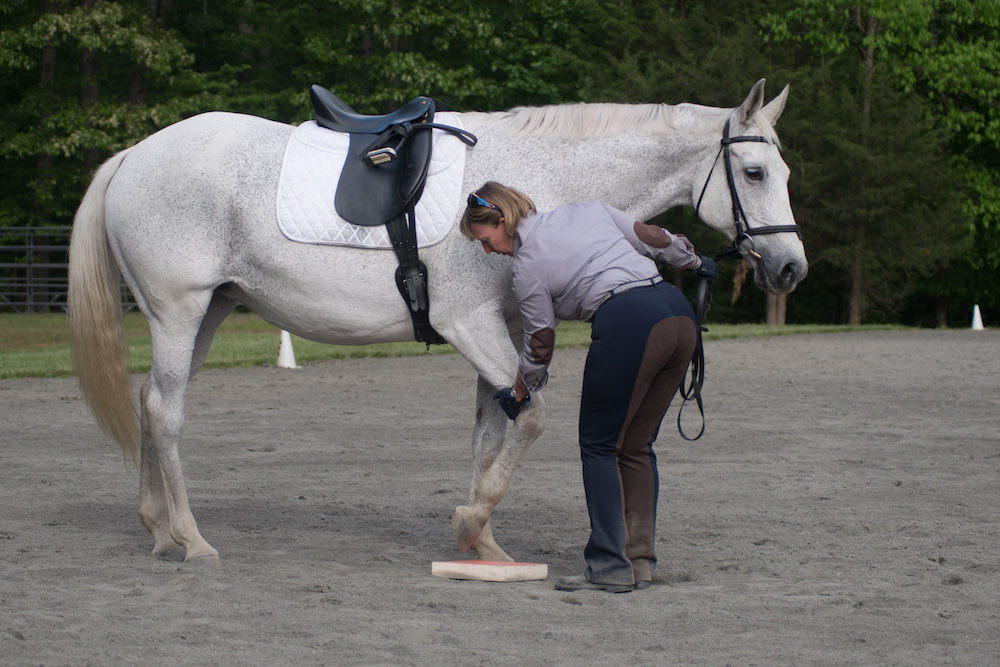 The most frequently asked question we receive is "Which pair of SURE FOOT Pads do I start with for my horse?"  
To help answer this question we have created a simple quiz. Please note that we created the quiz as a general guideline and cannot take all factors into account. The quiz is not intended to diagnose or treat any condition. If your horse has health issues we strongly recommend you consult with your veterinarian before beginning the SURE FOOT Program with your horse.
You will receive an email once completed with the SURE FOOT Pad recommendations based on your answers. For more information on each individual choice please go to the Shop and read more about them. There is a Pad Chart on each product page, which is a general guideline for why you would choose a particular density Pad.
Also, there are instructional videos on how to use SURE FOOT with your horse on the SURE FOOT Equine YouTube Channel There are Playlists with instructions in English, German, Dutch, and French (subtitled Dutch version).
Additionally, we have a team of SURE FOOT Practitioners available to help you worldwide. Please click here to see if there is a Practitioner in your area.