Make a resolution to improve your riding in 2014!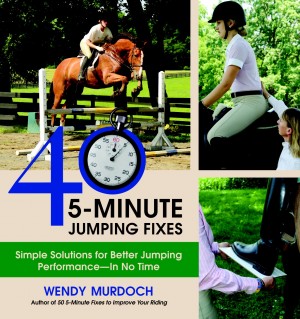 40 Five-Minute Jumping Fixes Simple Solutions for Better Jumping Performance – In No Time has arrived!
Don't  jump? You will still want to have this book because there are plenty of lessons that will improve your riding no matter what your riding discipline! Click here to order your copy now!
Book Sections include information on:
Pelvis and Lower Back Position
Locating Your Hip Joints
Positioning your Legs Effectively
Freeing Your Ankles and Correctly Weighting Your Heels
Aligning your Upper Back, Neck and Head
Improving Your Shoulder Position and Rein Contact
"Wendy Murdoch's excellent, yet simple, exercises are easy to follow, helping riders seek the correct position to be in balance with their horses. Better balance between horse and rider is not only safer but critical in maintaining your horse's confidence, athleticism and soundness over time."                                                                                                                                                                                              Melanie Smith Taylor – Show Jumping Olympic Gold Medalist, Winner of the World Cup and "Triple Crown of Show Jumping", Judge, Clinician and Television Broadcaster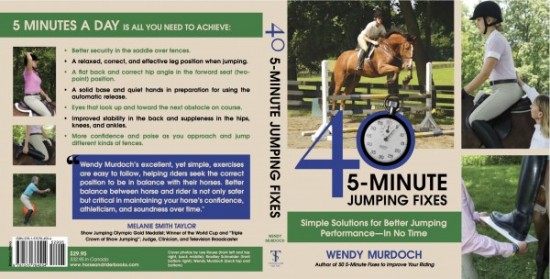 Feature photo (above) and cover photo of Al and Cameron Rouse by Lee Rouse