I have listed the SURE FOOT pads in the store. Go to Shop: SURE FOOT PRODUCTS
DVD available soon!
SURE FOOT pads are sold in pairs of 2. You can choose between Blue (soft) and Green (firm).
I use the firmer pads with heavier horses, horses that are new to SURE FOOT and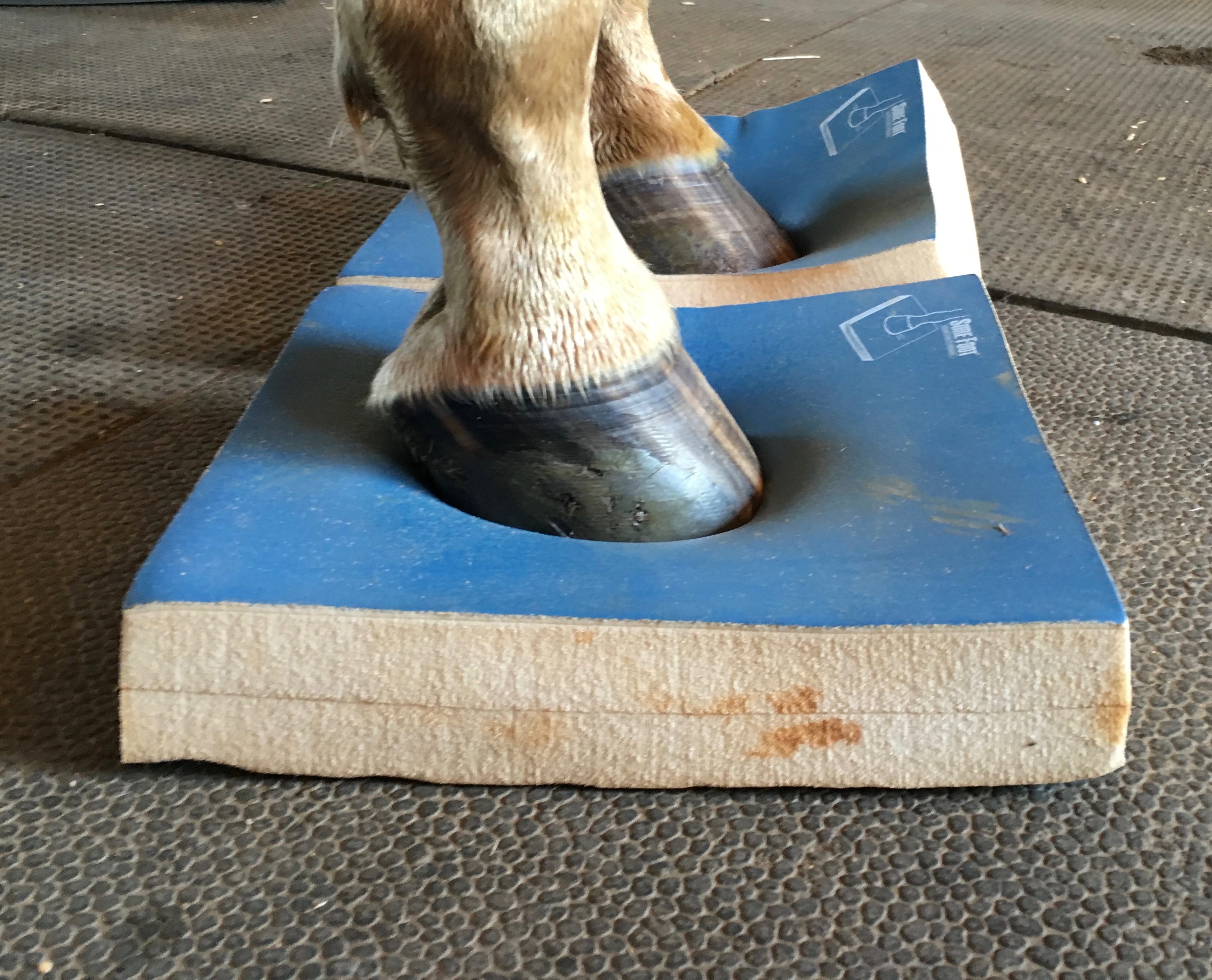 horses that are anxious or not familiar with the Program.
The Blue pads are softer and slightly larger than the Green. I use Blue for lighter weight horses, horses that are familiar with standing on the pads and those that are less concerned about standing on something. Occasionally I will double the pads using a Blue and Green or two of the same color to increase the height as in the case of a horse that is heavily loading one front leg. I believe this raises their shoulder relative to the ribcage and allows the muscles at the top of the shoulder blade to relax.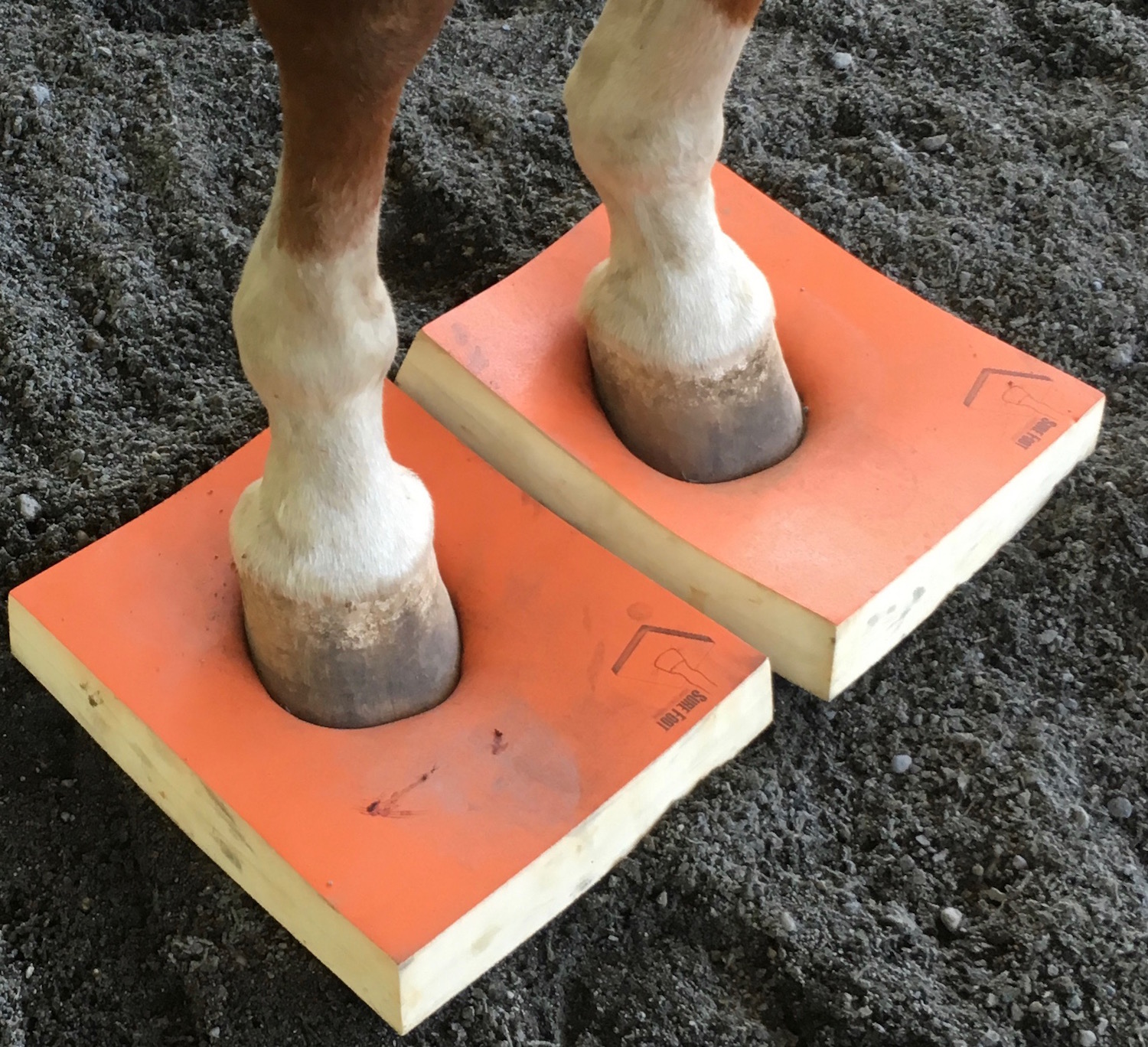 Some horses do not like the extra height and will slide the pad so that there is only one under their foot.
Remember the horse gets to decide what he likes to stand on, not you! So if he doesn't want to do it please do not force him. This is not training in the traditional sense but offering the opportunity for the horse to become aware of his habitual pattern of standing.